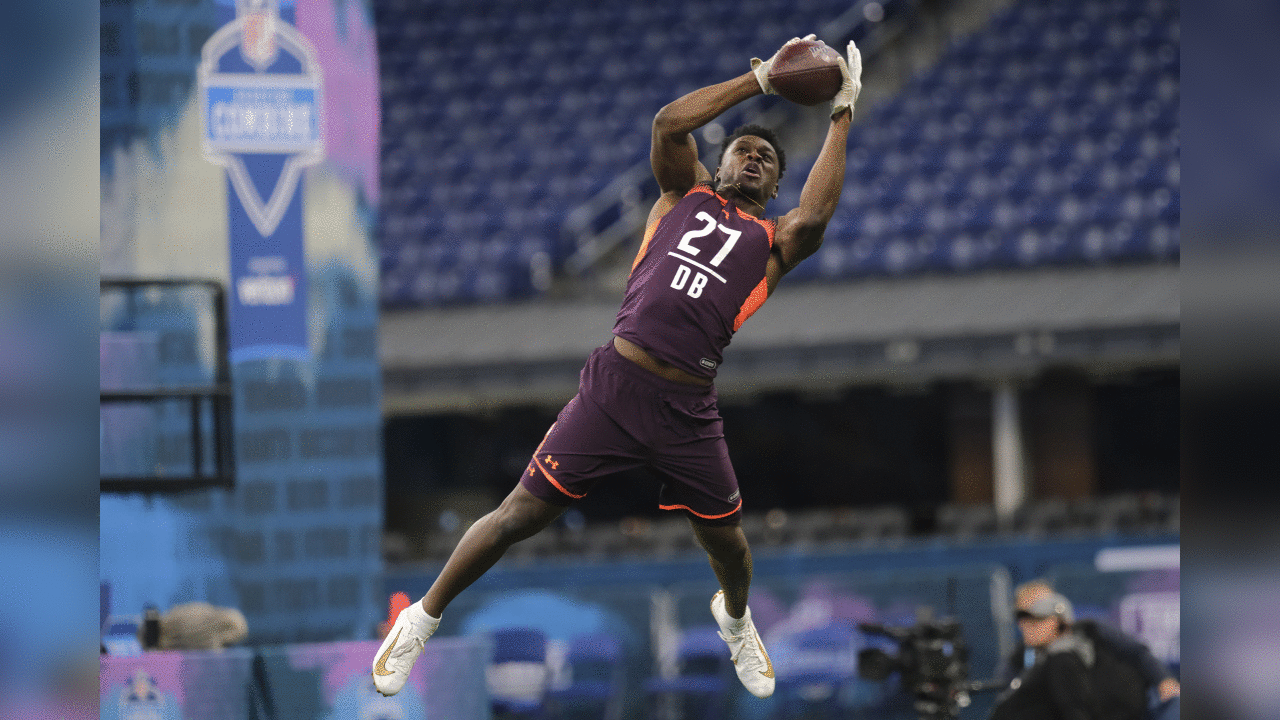 Penn State cornerback Amani Oruwariye studied a number of NFL cornerbacks while in college in hopes of taking little bits of their game and applying them to his. One of those players he looked at was Lions Pro Bowl cornerback Darius Slay.
"I watched (Slay) a good amount," Oruwariye said Saturday after the Lions took him in the fifth round of the draft. "I just felt like Darius Slay played the deep ball really well. It's just great technique."
Oruwariye is now hoping to parlay that film study into a playing role alongside Slay in Detroit's defense in 2019 and beyond.
"He's somebody I'm going to really lean on and take advice from and try to groom my game after," Oruwariye said of Slay.
The selection of the Penn State cornerback continues the Lions' run on defensive players in the second and third days of the NFL Draft. Oruwariye is the fourth straight defensive player taken by Detroit after first-round pick tight end T.J. Hockenson.
Oruwariye has terrific length (6-2, 207) and speed (4.47). He intercepted four passes and broke up eight others as a reserve in 2017. He earned a starting role in 2018, earning a first-team all-conference nod and leading the Nittany Lions with 12 pass breakups and tying for the team lead with three interceptions.
His above-average size and strength could be a nice fit for a Lions' defense that plays a lot of press-man on the outside. Oruwariye is physical at the line of scrimmage, and has the kind of physical traits teams like in a player drafted on Day 3.
"It just really allows me to match up with bigger receivers," Oruwariye said of his size vs. other corners in this draft. "It allows me to use my body to my ability and really dominate at the line of scrimmage and go up with receivers and make plays on the ball. There are just a lot of strengths my size brings."
Oruwariye will throw his hat into the mix of players competing for the open starting outside cornerback spot opposite Slay. The Lions signed Justin Coleman in free agency to man the slot. Oruwariye is likely to join Rashaan Melvin, Marcus Cooper, Teez Tabor and others in the competition for that outside role.